NEW FOR 2016!  We are a host location for Heritage Shellfish CSF!  For more information on Community Supported Fisheries, please visit their CSF Signup page.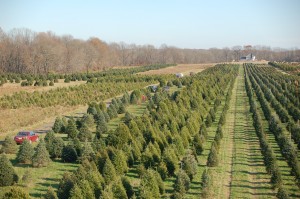 Our Farm Market is STILL OPEN! (2/25/16)  It is located at 118 Dey Rd, Plainsboro,  just east of the intersection of Scotts Corner Rd.  We currently have fresh eggs, our great popcorn & local honey.  The stand is self serve, on your honor.  Please bring cash for your exact needs; there is no change available.  We look forward to seeing you there!
It took us a while, but we now have home grown popcorn in 14oz and 28oz containers. Please visit the Popcorn page for more information and online ordering.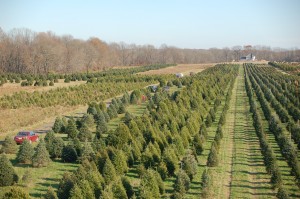 Thank you to all of our patrons for another successful Christmas Season!
Live/Balled and Burlapped Evergreens! Digging is in progress for custom orders (3/24/16); the ground is not frozen, so we are able to dig.
Please visit our Landscape Evergreens page for more information.
We SUPPORT Farmers Against Hunger we donate produce through the season as we have items available. Additionally, we ask our Christmas customers to donate to the Pounds for Pennies program.
     See the WWP-Info article in the Nov. 30, 2012 Issue regarding our family farm!
     See our photo spread by Michael Mancuso of the Trenton Times posted 11/27/2012