It took us a while, but we now have home grown popcorn in 14oz and 28oz containers. Please visit the Popcorn page for more information and online ordering.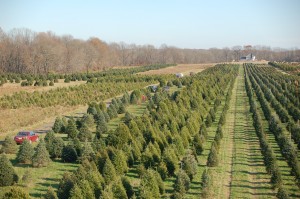 Thank you to all of our patrons for another successful Christmas Season!
Our farm market will re-open in the spring; we're shooting for May 1st.
All locations will open at 9am on Black Friday
Thousands of Cut Your Own Christmas Trees, opening Friday November 27, 2015
Two fields with over 50 acres
Bring your own saw or use ours!
Twine to tie trees down & netting available at all locations
Fresh-cut and live (with roots) trees available at our retail lot.
We save you the trouble of chopping.  Cut continually throughout the season.
Fraser/Canaan Fir, Douglas & Concolor Firs; Blue & Norway Spruce; White Pine, and more
And our Christmas Shoppe has everything else!
Wreaths, evergreen roping, grave pillows, tree stands, lights, holiday gifts, ornaments and accessories
Live/Balled and Burlapped Evergreens! Digging is intermittent at the moment (12/29/14); the ground has not frozen, so we are still able to dig.  As spring arrives, we will have a large selection of 6-8′ Norway Spruce.
Please visit our Landscape Evergreens page for more information.
We SUPPORT Farmers Against Hunger we donate produce through the season as we have items available. Additionally, we ask our Christmas customers to donate to the Pounds for Pennies program.
     See the WWP-Info article in the Nov. 30, 2012 Issue regarding our family farm!
     See our photo spread by Michael Mancuso of the Trenton Times posted 11/27/2012